Weekender - new two-day event from PokerStars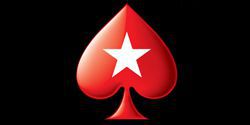 Tournaments of that kind at PokerStars used to take place during the major tournament series only (WCOOP, SCOOP, TCOOP etc.). However now, a two-day event with a guaranteed prize pool of $100.000 would be held every weekend.
The tournament is called "Weekender" and it is a 8-max tournament with a $530 buy-in fee and a guaranteed prize pool of $100.000. The tournaments is to take place every Saturday and Sunday. The two-day tournament by PokerStars welcome its participants as early as upcoming weekend.
At the beginning of the first tournament day every participant will get the initial stack of 10.000 chips and the starting blinds will amount to 20/40/5. The blinds will increase every 12 minutes within the first 10 levels and every 15 minutes within next 15 levels. After the 25 levels are over the first tournament day will finish and the tournament will start again next day.
Within the second tournament day the blinds increase every 20 minutes until the winner occurs.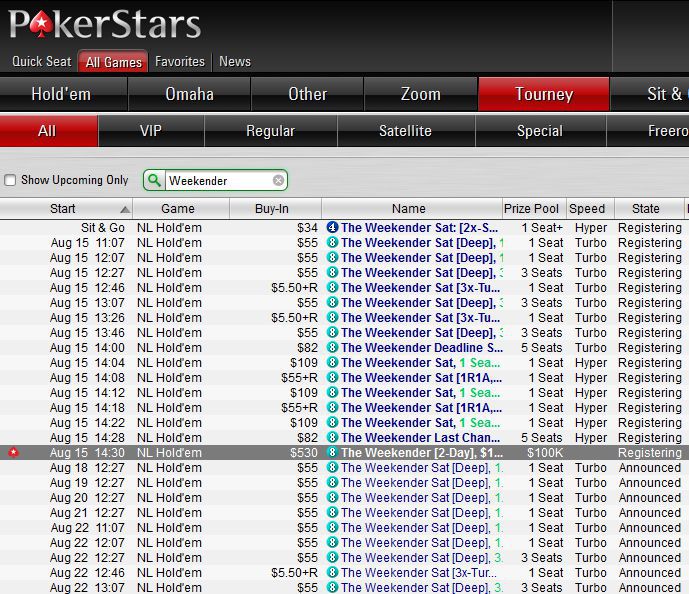 The first and the second tournament days of Weekender start on Saturday and Sunday at the same time – 14:30 UTC.
The Weekender tournament will an excellent chance for those who wish to have a sleep out over the weekend. Everybody may sign up for the tournament, take part in the first day, have a rest and continue the "fight" on Sunday.
Don't forget that you may qualify for the tournament with the help of satellite tournaments with buy-in fee starting from $5.5.