How much can you earn on microlimits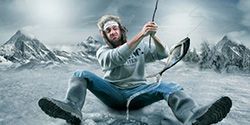 Who's played 2 million hands per year at NL25? Who won the most at the most popular stakes on PokerStars? The report for the previous year is here.
The best player of NL10 if you look at profit is the regular from Moscow "pnp-42". Most of the hands he played at NL10 with the winrate of 9,5 bb/100. That allowed him to earn $7300 plus rakeback.
The best players on the number of hands are 'VladimirIRON", "ValdemorS", "Thx4allFish!", "raika12". Each of them have played around 1,5 million hands. 28-year-old player from Russian Alexei "Filhjg" Granovskiy played about 1,2 million of hands and wasn't in the top-5 by this parameter according to whotfru web site information. However, he is number 4 in profit - Alexei won $6300.
PokerStars NL10 2016 top winners: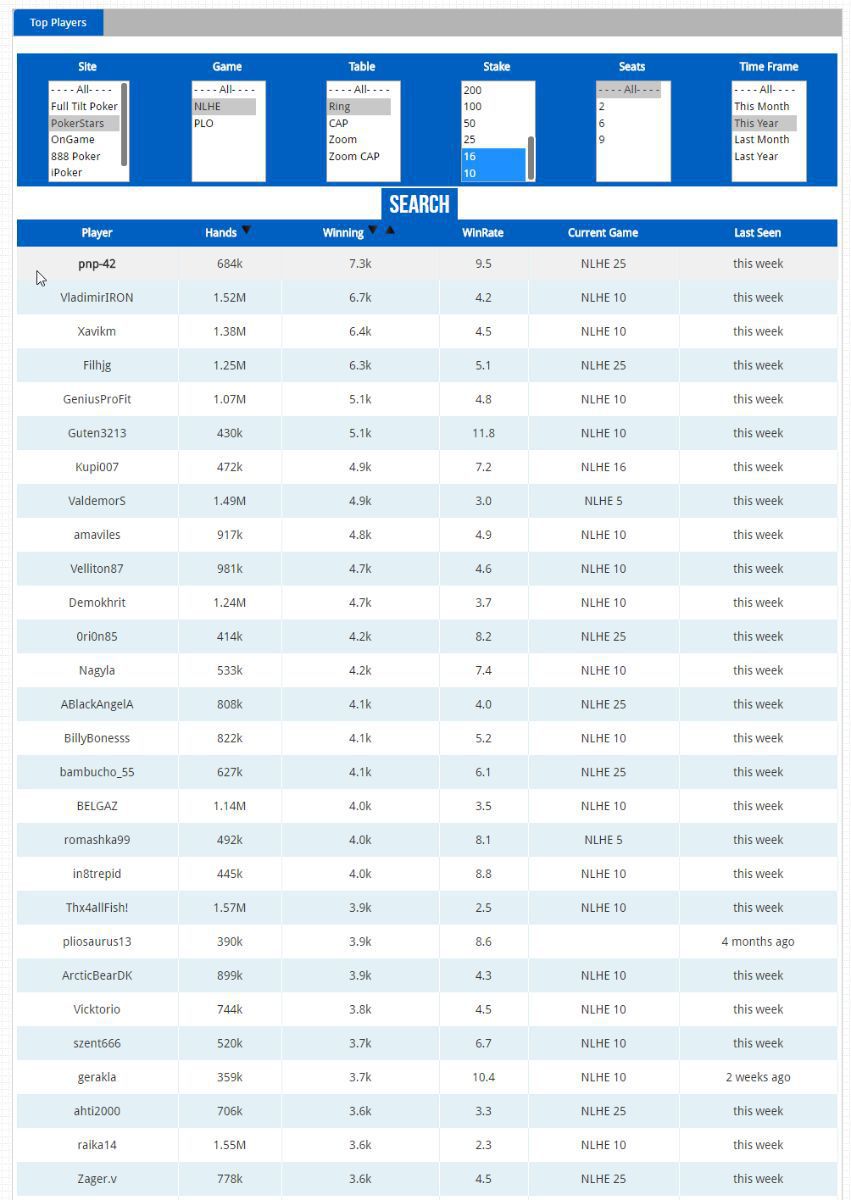 First four positions at NL25 were occupied by solid regulars of these stakes. Players "stare-misto", "Decoyy», «Dima303», "Kanycmo4ka" were always in the list of the best players.
The first place of this rating is held by the Ukrainian regular "stare-misto": who played less than other three players of the top-4 but won the most. $13500 - is the annual profit of the Ukrainian.
The champion on the number of hands is "LeXuSSS201" with 2.080.000 hands.
PokerStars NL25 2016 top winners: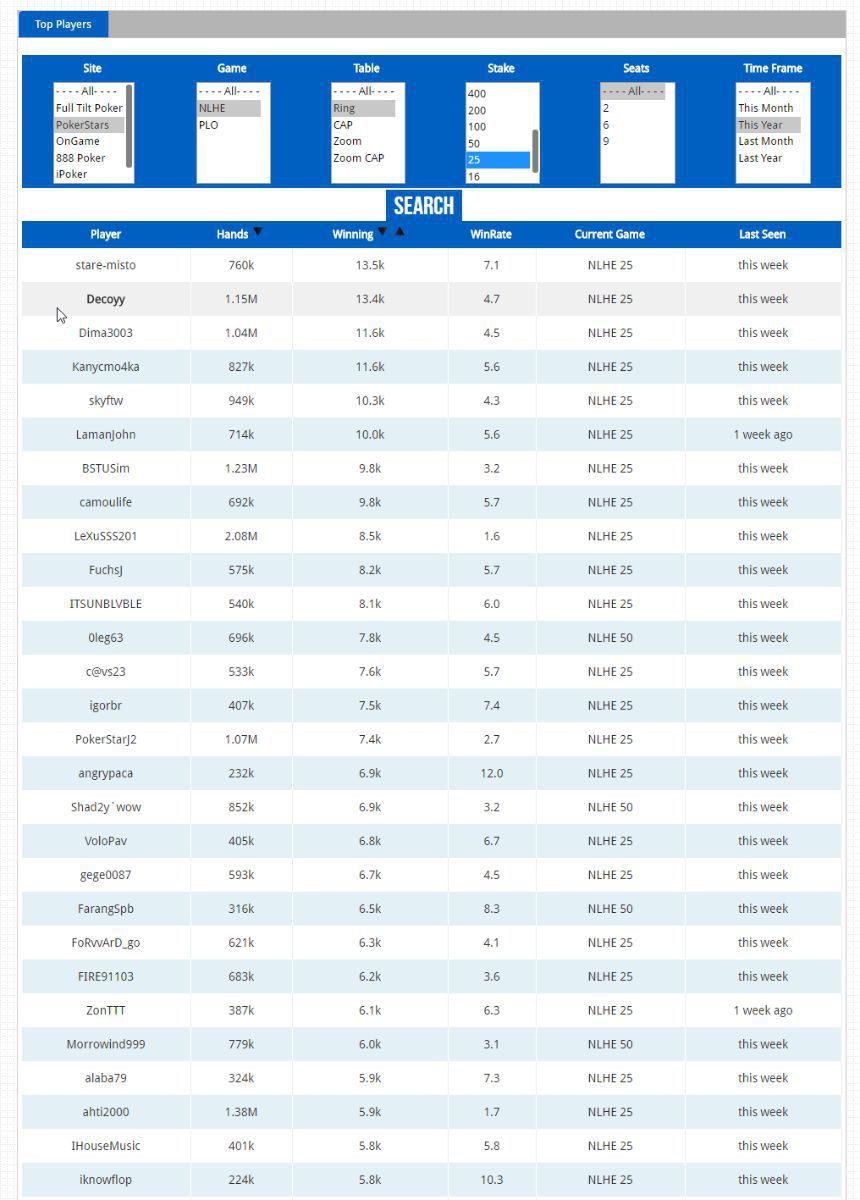 We should notice that the users find that part of the statistics from whotfru.info deviates from the real numbers. Some players claim that the web site "loses" about 30% of hands. So this rating is conditional but it shows something in the long run.