An introduction to video poker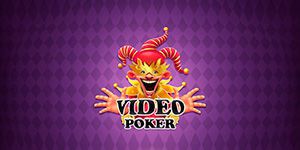 Forget flops, raises, checks and bluffs, video poker pits you against the house rather than the usual suspects sitting across the felt. While some land based casinos do have video poker machines installed, increasingly, the game makes for some of the most popular games at an online casino too. The ranking of the hands is similar to regular poker, but for the most part, there are many differences between the two. For example, there is no bluffing needed in video poker. Also, this is a game which plays out each hand in a simple on screen format, in a match between you and the random number generator (RNGs) similar to those used in slots. In fact, in many ways, video poker has more in common with slot machines as it does to a classic game of Texas Hold'em.
As we know, slots use video reels that randomly spin when we tell them to. Well, in video poker, we tell the digital screen when to deal, after which we bet on what might happen next, much as we do in slots. While we are attempting to line up the best payline in slots, in video poker we are trying to construct the strongest hand with which to beat the machine. Where as in real poker, (not reel poker, geddit?) we get to play the hand we are dealt however weak, hence the requirement for bluffing. Among the varieties of video poker games available are Jacks or Better, Joker Poker and All American and all these will provide their users with a thrilling poker meets slots gambling thrill.
In the main, there are two ways that video poker games tend to differ from each other. Number one, each game plays differently and number two, the payout schedule that is used in the game. Addressing the first issue, the majority of video poker machines are based on a typical five card draw, but all have differing twists which are explained below. As noted above, the second way video poker games are different from each other are the individual payout schedules that are employed. As with most games at a casino, payout amounts differ, with some games offering higher payouts than others. These are known as full pay games and usually equate to the level you are betting at.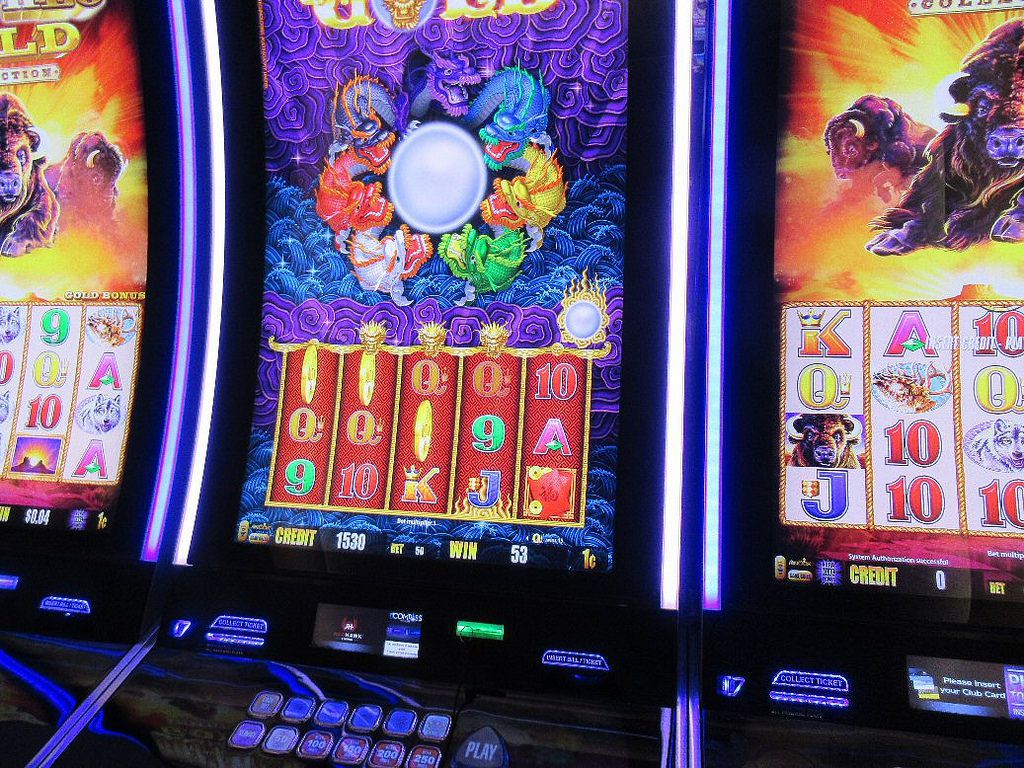 Video poker's famous games
Ok, so Jacks or Better. This is both the original video poker game and also the most popular version of the game. It's also the most common version of video poker and works by playing with five card hands, the winner of which is the one that contains at least a pair of jacks or higher. Different Jacks or Better games have different payouts for different hands, such as a full house or a flush. You can find out what you are playing for before hand by checking on the 2-number prefix displayed before the name of either the flush or the full house.
Another very popular game of video poker is Deuces Wild. As the name suggests, in Deuces Wild all '2's are wild. Using a standard 52 card deck, this five card draw game allows any of the twos to represent any other card chosen by the player who is holding them. And it's because of this twist that wilds, just as they do in slots, create a greater chance of players making a winning hand. Rules are based on the normal hand rankings and players have the option of gambling their winning hand in a double or nothing wager.
Joker's wild
Joker Poker is another variety of video poker and here a single Joker, which is normally left out of a poker game, is introduced into the game to act as a wild card. In short, the introduction of the joker card means that any hand where he appears will possibly be the strongest as he wilds into whatever you need to win the hand. Based upon Jacks or Better, All American is another recommended video poker game where your aim is to build the strongest possible hand. In order to achieve this, you can hold or re-deal as many cards as you want to. After this, the remaining cards are discarded to be replaced and the game continues. As a fan of both slots and poker, I wholeheartedly love this combination of the two and think that, should you take time to take a deeper look at the above variants yourself, you will love video poker too and appreciate all the chances to win big it offers.