History of a casino classic: the biggest video poker wins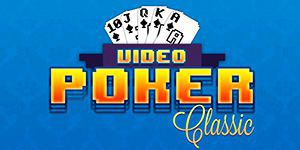 When it comes to online casino games, video poker is a classic and remains a favorite among players. It's easy gaming mechanics, fun layout, and potential for big wins keep it remarkably popular. Despite video poker being described as the slot game of choice for gamblers in the know, slot games need to continuously release new themes to stay relevant, whereas video poker remains a mainstay with its primary forms, such as Jacks or Better, Joker Wild Double Up, Deuces Wild Double Up, and All American.
The game of video poker is very simple, but the game has a grand history, during which many grand strategies have been devised to beat the odds. Video poker has also crowned many jackpot winners, which helps to add to the aura of the game. So, let's delve into the history of video poker, the best strategies, and those who have landed the jackpot.
A history of video poker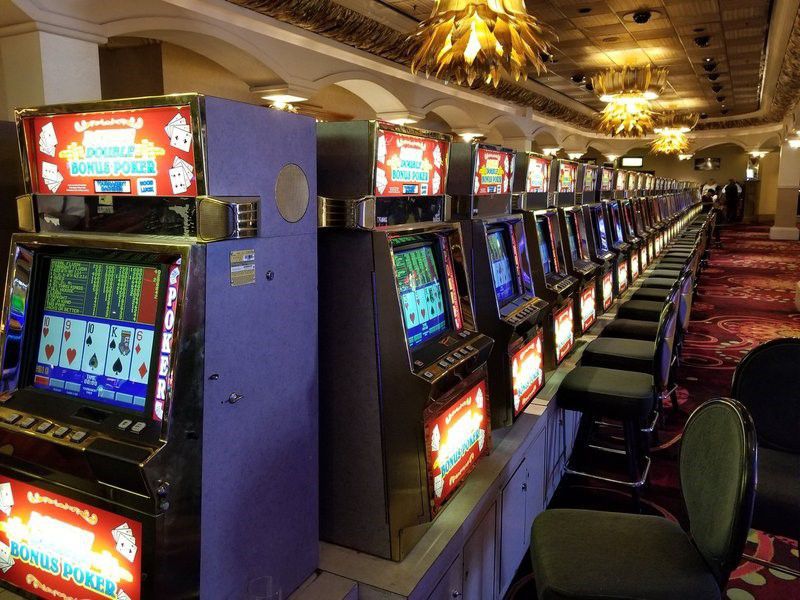 Poker tables replaced by a stream of video poker machines, showing how popular the game remains in the modern day. Source: Casey Glick, via Twitter
Video poker is one of the most popular online casino game genres at modern websites, mobile sites, and apps, but the game has undergone many changes since its inception to forge the game that is played today. Before what is deemed to be the very first video poker machine, something very similar had been in circulation.
The Poker-Matic was the first video poker machine, released in 1970. Almost all Las Vegas, Nevada casinos hosted one at the time, but it failed to gain traction with the casino-going public. Less than a decade late, Si Redd pitched his 'Video Poker' machine to the slot machine company Bally's Gaming, but the company refused to swerve away from their core product.
So, Redd took the idea to Fortune Coin Company to form Si Redd's Coin Machines, which allowed him to mass produce the video poker machines. The video poker machines didn't gain much popularity initially because the lowest winning hand was two pairs, but once changed to a pair of jacks, now known as Jacks or Better, the game became famous. By 1981, video poker was one of the most popular machines at land-based casinos. Video poker offered a simple casino game that didn't require you needing to know in-depth gameplay rules, such as with craps, but it also offered the chance for the player to influence the outcome, which made it a superior option to the randomized slot machines.
Jacks or Better stands as the most popular form of video poker to this day, but players also enjoy the new experience of the 'bonus' game modes, such as Double Bonus Poker and Triple Bonus Poker as well as the 'wild' game modes, which include Joker Poker and Deuces Wild.
Video poker's odds and strategies

Royal flush winner! Playing with five cards while only needing four to create a jackpot-winning hand certainly has its benefits and is why so many enjoy the game of video poker. Source: Doc Jeezy, via Twitter
One of the reasons why video poker has remained so popular is because the game requires skill and strategy to play, unlike slot machines, and yet, video pokers boast jackpots associated with slot machines. The gameplay itself is very easy, which has helped to hold it as a casino classic.
Video poker takes the form of five-card-draw, with the five cards displayed as face-down on the screen. From there, the player sees their hand and selects which cards they wish to keep before discarding the others. They then receive another draw to bring their hand back up to five. Then, the hand is evaluated by the game and winnings are paid if the player holds a winning combination.
The gameplay in the variants at online casinos, such as 888 Casino's Jacks or Better, All American, Joker Wild Double Up, and Deuces Wild Double Up is the same, but each variation boasts different ways to win, so the strategies differ. This is why the games have become so popular at online casinos; people can play the versions that they deem to be more favourable to them. But, of course, with each different version comes different strategies. There is a wide range of strategies employed by video poker professionals that can depend on what form of video poker is being played, but it's also important that players know the returns and odds of landing big hands in video poker so that they can weigh up their options in-play. Professionals have used these strategies to win huge sums of cash while playing video poker - which we'll see more of below.
Online and in-house video poker games tend to boast some of the most favorable house edges for players. Online, the house edge tends to range from a minimal 0.06 percent to 6.26 percent – which is reminiscent of a decent house edge on an online slot game.
In Jacks or Better, players often receive 800-to-one returns for landing a royal flush, with a straight flush also offering a decent return at 50-to-one. Four of a kind is the third-highest return at 25-to-one. These scale down through full house, flush, straight, three of a kind, and two pairs to the lowest win of a pair of jacks or better – such as a pair of queens – that returns one-to-one.
A table to show the winning hands, returns, and probability in Jacks or Better video poker.

Hand
Return
Probability
Possible Combinations
Royal Flush
800-to-1
0.000025
4
Straight Flush
50-to-1
0.000109
36
Four of a Kind
25-to-1
0.002363
624
Full House
9-to-1
0.011512
3,744
Flush
6-to-1
0.11015
5,108
Straight
4-to-1
0.11229
10,200
Three of a Kind
3-to-1
0.074449
54,912
Two Pair
2-to-1
0.129279
123,552
Jacks or Better
1-to-1
0.214585
337,920
No-win Combinations
0
0.545435
2,062,860
Bart Hanson: From WSOP loss to $200k jackpot
In June 2018, World Series of Poker player Bart Hanson found that his loss in the grand poker tournament would simply turn into glory on the video poker machines. Coming into the $10,000 Omaha 8 event of the World Series of Poker, Hanson was feeling good and fancied himself for the final table. But, he dropped out on the first day of the event.
So, he opted to return to his favorite two video poker machines at Caesar's Palace due to their enhanced returns given to high-roller players. Sinking in $250 per spin, Hanson suddenly found his hand standing three into a royal flush of clubs. So, he decided to test his luck and go for the jackpot. The jackpot came in, rewarding a mighty $200,000 for the royal flush. It's noted that the chances of finishing with a royal flush hand is close to one-in-40,000.
Kyle Cartwright: The hattrick of royal flushes
Kyle Cartwright is a serial winner at the World Series of Poker, boasting a bracelet and seven rings in the prestigious tournament. He has earned well into seven figures at the World Series of Poker, but he's also become quite the star in the world of video poker.
In August 2017, Cartwright became a three-time jackpot winner on video poker, completing the hattrick of royal flushes. He claims to have been in for no more than $9,000 at the time of any of the wins but claimed $100,000 each time. Cartwright says that while luck is a major factor in video poker, players need a good strategy to know the correct cards to hold.
Video poker has become a mainstay at land-based and online casinos. Its favorable house edge and ease of use make it a popular choice among novice and professional gamblers alike.