PokerStrategy no deposit poker bonus
In order to get this no deposit bonus you have to complete only several steps:
1. Delete Cookies from your web browser. In case you have no idea how to do this from any browsers, use manual on deleting cookies from different web browsers.
2. Go to PokerStrategy website
3. You'll find yourself on the home page. For the registration to start, press the link 'Register' in the right hand corner in the blue field.

4. Next you are to fill in the registration form that consists of several fields. Please note! The email you've indicated should be real and working, because the confirmation link for the registration at PokerStrategy.com will be sent right to this email. The 'Referred by (optional)' field should be left blank.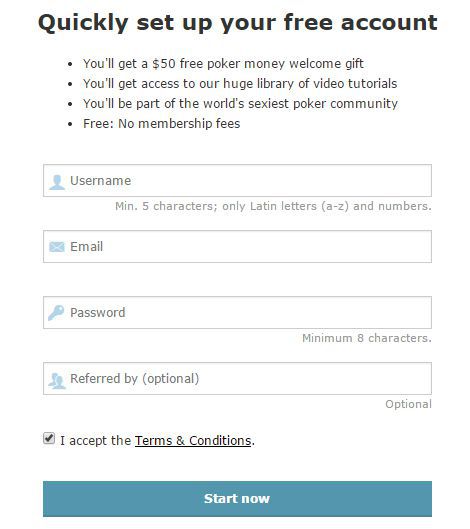 5. The letter containing the activation link has been sent to the email specified.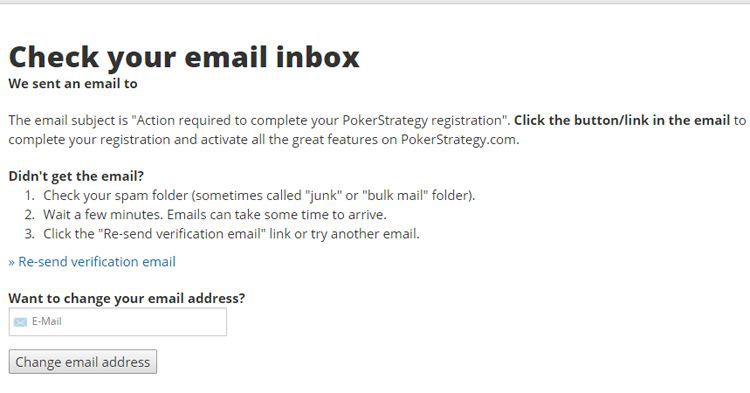 6. Check the email you have indicated and press the yellow 'Complete your registration' button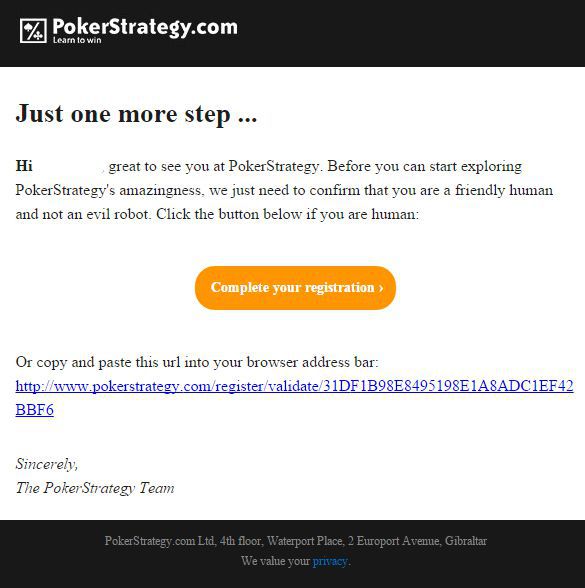 7. Afterwards you'll receive another letter on you email with a suggestion to get a $50 gift as a no deposit bonus of $50. In order to proceed press the red 'Get your $50 welcome gift' button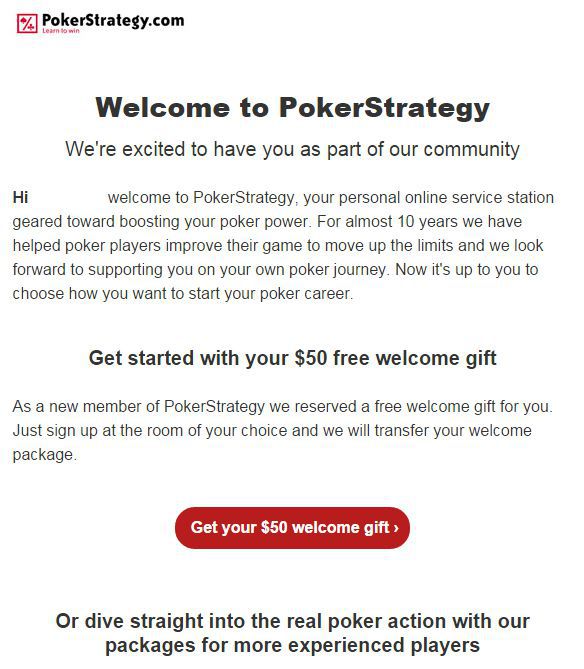 Chose the no deposit bonus you like and follow the instructions on getting the chosen bonus (each bonus has its own requirements)
Good luck!