What does no limit mean in poker (when talking about Texas Holdem)?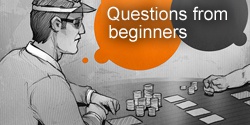 When I got interested in poker, I started learning the information about it and it occurred, that
poker
is not just one game (I mean, there is a great variety of games like Fixed Limit Texas Holdem, Pot Limit Texas Holdem, Omaha etc.).
So, I have a question: what does "No-Limit" mean in Texas Holdem variation?