Are freerolls a good way to get start up cash?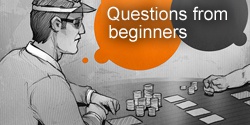 Hello everybody! Well, i've been playing freerolls for almost 4 months already (both regular and freerolls with passwords on PokerStars) but haven't yet won anything (prizes only worth $0,11, $0,19 and etc).

Once i happened to win a dollar (which was the maximum) in a bankrollmob but as a result i lost all the winnings within the next few days.

Therefore I have a question to ask: is it somehow possible to do well playing freerolls? Has anyone earned any decent amounts on freerolls and started playing tournaments with real money buy-ins on a regular basis?