Tournaments for new players at RedKings Poker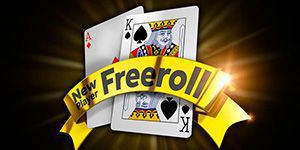 It does not matter what is your skill level as if you become the client of RedKings Poker recently, you can participate in exclusive tournaments and freerolls for new players of this poker site. Just sign up at RedKings Poker and you will be able to compete for cash prizes of different sizes.
Tournaments and freerolls for new RedKings Poker players is not only a chance to increase the bankroll but also a great opportunity to master your skill competing with real players.
Weekly freerolls for new players in RedKings Poker
In order to register at €1000 New Player Freeroll, you just need to have a newly created account at RedKings Poker. One doesn't have to even make a deposit as the entrance to this tournament doesn't require making a buy-in. Every user of RedKings Poker who have registered an account within 6 latest weeks is able to become the participant of €1000 New Player Freeroll.
Name of the tournament: €1000 New Player Freeroll
Date: Every Wednesday at 17:00 CET
Prize pool: €1000
This freeroll can be found on the tab Tournaments - Freeroll in the lobby of the poker room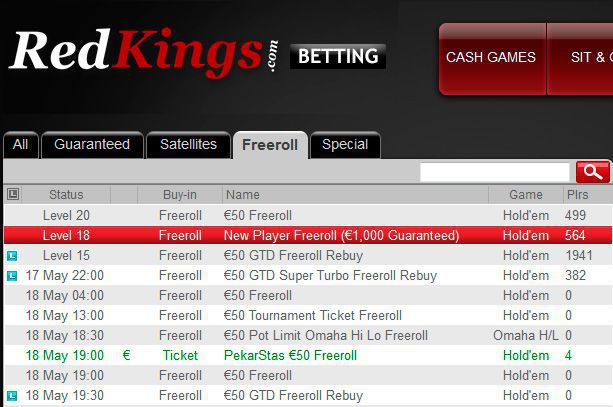 This tournament has 500-600 participants on average so you will have six great attempts to compete for the part of the prize pool of these freerolls of €6000 total.
Weekly tournaments for new players at RedKings Poker
In addition to the freerolls of в €1000 prize pool, every new player has the right to participate in exclusive tournaments with guaranteed prize pool of €500. In order to participate in them one has to have an account created within six latest weeks and make a but-in of €1,10. Prize pool is made of the guaranteed amount and the buy-ins of participants.
Name of the tournament: €500 New Player Turbo
Date: every Wednesday at 20:00 CET
Buy-in: €1,10
Guaranteed prize pool: €500
These tournaments are available in RedKings Poker lobby in the tab: Tournaments - Guaranteed: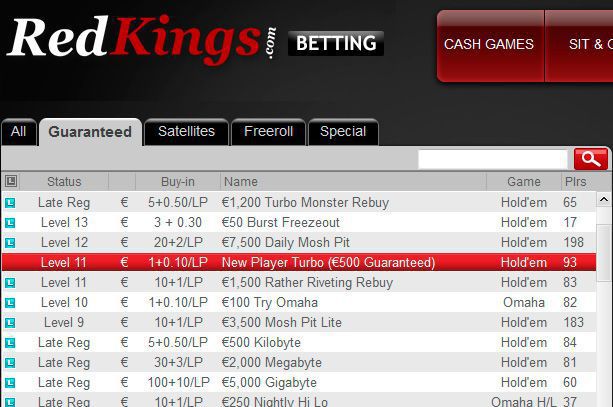 The average number of participants is 100.
These tournaments give you an opportunity to get easy money, as most of the players participating in these tournaments are beginners. Some of them, probably, have just learned the rules of poker and poker hand rankings. Don't waste your chance to add to your bankroll.