888poker welcomes PKR players with a Special Double Freeroll to all new players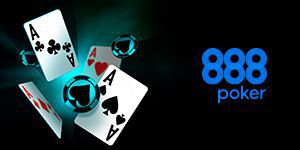 Administration team of 888poker is really value its players. In fact, the 888poker community is like a family. It's their mantra to always keep our players informed even when things don't go according to plan. Reliable and advanced poker software of the operator is a big part of its appeal. Every person at 888poker is dedicated to keeping the players online and entertained.
That's why the administration team of the poker room is planning something very special for the "family" this Sunday. It's two exclusive free tournaments for all eligible new players, including PKR players who have not had access to the site and their accounts for more than 48 hours.
It's all happening on May 6 and 7.
Here are the details:
Name: Welcome to 888poker
Dates: May 6 and May 7, 2017
Time: 18:00 GMT
Where: Tournaments restricted tab
Prize pool: $2,500 each

Moreover every new player, whao have never had an account here will be able to claim 888 poker no deposit bonus. More info is available at 888poker $88 free article.
Great Safe Place to Play
888poker is one the largest online poker networks with an easily recognizable brand. Primary goal of the operator is to provide players with a safe and reliable place to play. While they host a traditional mix of poker games - such as Texas Hold'em and Omaha, their site also features PokerCam tables, which brings the excitement of live poker to the online world!
Generous Poker Tournament Guarantees
In addition to the free games, at 888poker you will also get access to the best poker tournament series online.
Coming up in a few days is re-branded XL Championship Series. First up is the $7,500,000 XL Inferno Championships. The series will feature an unprecedented 197 events and run from Sunday, May 7 through Sunday, May 21.
In the meantime, enjoy two special Free-rolls courtesy of one of the most trusted poker sites on the web.