WPN new software releases - learn all the details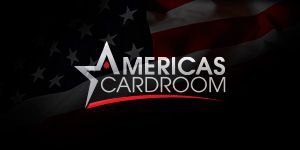 Administration of Americas Cardroom is always looking to improve poker software to offer the clients the best playing experience possible. That's why a new release was just unveiled that is called by administration the Big Bang!
The site that puts the all-in in innovation is at it again. Winning Poker Network recently released a major software update to its online poker software with a number of industry-first features and enhancements. The software update is now available to all Winning Poker Network players.
"From large promotions to a major update to our online poker experience, we like to go big here," stated Michael Harris, spokesperson for Winning Poker Network. "Our online poker enhancements are designed to make railing easier, winning more fun, and the overall experience more impressive all around."
The latest Winning Poker Network software update includes the following new features:
Avatars: Players can now choose from new avatars and alter the emotion to reflect their mood. At launch, players can choose from Zombie, Alien, Executioner, Robot, and Basketball Head.
Player Observer Tool: In cash games and tournaments, players can send a link to their friends to watch them play live. The link can be opened in any web browser that supports flash, negating the need for the viewer to have the Winning Poker Network software installed.
Double or Nothing: Upon leaving a table, players will be invited to double up what they've won or recover what they lost by choosing a red or black card.
Ticket Manager for Tourney Tickets: At a glance, players can see what tickets they have available for specific tourneys, along with their expiration dates and statuses.
Players who already have our Poker software installed on their Windows PC will receive the latest update the next time they launch the software.