Why states across America are beginning to legalize online poker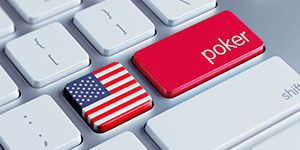 The online gambling industry is a lucrative one, and for those who live in countries where online gambling is entirely legal and even encouraged, it can be strange to think that there are places where this isn't the case. Gambling laws within the USA can be complicated. While all forms of gambling are illegal and punishable by law in most states, some places have a much more lax approach to the topic of online gambling than others, provided that the site is hosted outside of the USA. However, more recently, an increasing number of states have had the topic of the legalization of online casinos up for debate, and the possibility of seeing more and more states accepting and regulating the market could soon become reality. Here, we're exploring just which states are having the discussion, and why they might be having it.
What are the current laws?
As with many issues across the USA, the rules and regulations you could come to face will differ depending on the state that you are in. For example, it's a fairly well known that Nevada and the hotspot that is Las Vegas are extremely open to gambling of all forms, and that includes online casinos. The legalisation of internet gambling didn't come about until 2013, however with online casinos offering countless popular titles and video poker rooms, it was truly only a matter of time before the state started to take advantage of such a tax and profit heavy industry.
The rest of the country, however, isn't quite as open to the idea. Ohio have just legalized gambling, but it's still a growing industry that hasn't quite taken off yet, and Kentucky aren't nearly as loving of the gambling industry as you'd expect from the alcohol-centric city. Hawaii is a complete no-go if you're looking for any kind of gambling, and Florida has a collection of tribal casinos, but beyond their doors you could face some harsh penalties if you so much as put a penny in a slot machine.
Online gambling is a bit of a difficult one, though. While land-based gambling law is pretty black and white once you know what it is state by state, online gambling isn't so easy. For a start, the sheer global nature of the internet means that American citizens could be placing bets from their computer, but the casino will be hosted from the UK where it is entirely legal to do so. Some states frown upon the action, but won't do anything about it, while others aren't quite as lax. Iowa, for example, are tough on people gambling outside of their set land-based offerings, and Georgia is quite possibly the furthest away from ever fully legalising gambling.
Some states are starting to discuss legalisation regardless of their current thoughts towards it, but who are at the forefront of these debates?
New York
The recent Senate budget has seen discussion begin around whether online gambling and sports betting should be legalized. Placing your bets from your mobile or laptop could be an entirely legal action soon if you live in New York and it looks as though this all down to a need to cash in on the profitable nature of a healthy gambling industry. The Big Apple and its surrounding state are constantly awash with tourists and locals alike, and given the busy nature of the place, a legal gambling industry that's well-regulated could make for a tidy profit.
It's important to note that this isn't the first time that New York have tried to legalise online gambling and casino games within their state. In fact, this will be the fourth time since 2013 that they've tried, and even if the Senate were to propose the bill, the Assembly still need to voice the bill through. Whether this will happen within 2018 or not isn't something we can say with any certainty, but it's definitely something to watch in the coming months.
Louisiana
Louisiana has previously had a fairly open approach to gambling in the past, but only in the way of land-based casinos. There are a few to choose from, though it isn't highly populated with slot machines by any means. Online gambling has been a little more difficult, however a new bill has appeared within the state that could mean that online gambling and betting soon become a widely-accepted and regulated thing.
This will be a voter-based decision, in which people will vote parish-by-parish to come to a decision as to whether or not online gambling should be legalized. This is the same for all forms of gaming in Louisiana. Provided the vote is passed, Louisiana could see online gambling and, of course, Poker as early as January 2020.
Connecticut
There has been a lot of speculation around whether or not Connecticut would be considering an online gambling bill, but the general answer appeared to be a resounding no - a surprise, considering that the state is fairly heavy with tribal casinos. However, in the past few months, this view has changed entirely considering that the state have now hosted a public hearing that discussed the future of gambling within the state.
Foxwoods Casino Resort is one of the biggest tribal casinos within the state and have already spoken out in strong support of the idea. The lucrative opportunity would allow Connecticut to, just like the other states in this article, cash in on the profitable industry to build up their revenue considerably. While online gambling and poker rooms aren't often penalised within the state as a general rule, it's still not legal or regulated, but with any luck, this could change in the future. The state could see online casinos hosted from the state itself, attracting local and international attention and income.
Are there any other states that count see legalised online poker soon?
Online poker is an entertaining game that only really requires a basic understanding of how the game works before you can launch into hedging your bets and trying your hand. The world of online poker is filled with video poker rooms and fan-favourite games that cater for all different skill-levels, but for those living within some US states, the beauty of the game is just out of their reach. While New York, Louisiana and Connecticut are already well on their way to legalizing online gambling, other states aren't so lucky. California in particular is looking particularly bleak, at least for the next year or so. However, the battle isn't over so 2019 could bring a much brighter outlook.
Gambling laws around the world can certainly be confusing, and the USA more than most. With state-decided regulations and laws, it can be difficult to keep up with which allow what types of gambling. However, with the popularity of the industry and the potential profit, it's only a matter of time before they start to cash in on the opportunity.