PokerDOM has cut tournament rake (from 9 April until the end of 2017)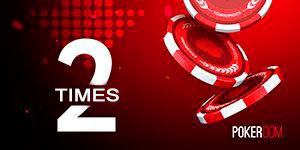 The management of a quite popular poker network among players from Russia, - PokerDom - headed by the same-name poker room, has set a pretty significant goal& for 2017 - to create a huge international poker network - and they do their best to reach the intended objective. At the moment poker network PokerDom consists of PokerDOM, PokerMatch and RuPoker.
"International expansion is a profitable and beneficial event for existing players of PokerDom: more amateur players to come, more tournaments with big prize pools, new jackpots, cool promotions and reward programs, hence - more winnings!"- PokerDom representatives have claimed in the beginning of the year.
The poker room and poker network has already made a few steps towards the aim:
Starting from January 15 the rake in Sit-n-Go tournaments was brought into compliance with the industry standards;
From February 19, all PokerDom tournament buy-ins (MTT, S'N'G and Windfall) were converted into USD. Before that date tournaments were available in Russian Rubles only. At this stage cash-game still continue in RUB, but gradually USD-tables will step forward. As expected, international players find it easier to use USD as the gaming currency, and Russian players already know playing in USD inside out.
The rules of charging commissions on withdrawals were changed: each player has 3 free withdrawals per month. In case a player makes withdrawals more frequently, he will have to pay a commission of a payment system (except for QIWI withdrawals).
A limit on a one-time bank card withdrawal was increased from $200 to $1,500
More to come! It has been revealed lately, that starting April 9 and till the end of 2017 PokerDom is cutting down the rake in all MTT-tournaments. That means, that it makes not 10%, as it used to be, but only 5% since the moment. The administration team of the poker room hopes that this step will make a positive impact to MTT popularity growth at PokerDom, and will significantly increase customer loyalty.
As follows, from now on the rake at MTT-tournaments at PokerDom makes 5%.