PKR to become a member of MPN poker network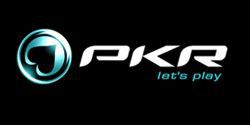 The administration of the first 3D poker room - PKR Poker - has decided to join Microgaming poker network (MPN). The main reason for such decision is supposed to be low players traffic and, as a result, small income.
Back in 2006, the online poker world was treated to the launch of PKR Poker and a 3D virtual experience that was intended to revolutionise the way people played online poker. The initial burst of interest produced sensational results. In August 2007, the site recorded 15,000 players online and - by the end of 2012 - PKR Poker had five million registered users.
Few days before the news actually became surfaced, poker room representatives announced that the gaming client was supposed to be changed along with the whole VIP-system. It was little expected that PKR wouldn't bother to reinvent the wheel but join the rivals' camp.
However, poker room's CEO - Chris Welch - is inclined to believe that this very decision was the most rational one:
"During the course of last 10 years, PKR operation can be described as "survival" and this is not quite the thing our managers and sponsors are expecting from us. Now we're hoping for Microgaming network to help us turn our most ambitious plans into reality" - said Welch.
Chris also added that the changes will affect things in a positive way only. For example, the number of tournaments will increase three times and their total guaranteed prize pool will equal to $3 500 000 and PKR players will still enjoy an opportunity to play at 3D poker tables. Moreover, quite soon PKR plans to open two online casinos: PKR Casino and PKR Vegas.
It's worth mentioning, that the transfer to the new network will enable PKR to greet new users (those of the common players pool, which in future will equal to more than 1000 people at cash-tables).
The first alteration after the merger with MPN (Microgaming Poker Network) will become the change of poker room's name to PKR VIP Club. Furthermore, its users will get a chance to change their nicknames in 30 days or after 1000 hands; play at anonymous tables + the game currency will be changed to Euro.