Not about to fold: why poker streaming and vlogging is so popular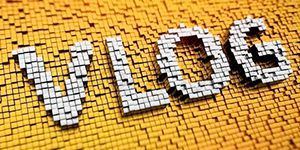 Poker has always been a game that has held significant appeal in pop culture, something that movies like Casino Royale and Rounders have highlighted. This exposure has helped to cement the status of a game that somehow manages to retain appeal as a spectacle, even when you aren't taking part yourself.
It's not all about the flashy depiction in movies like Casino Royale, though. In recent years, the spectacle of poker has been further brought to life thanks to new and different ways of documenting the realities of playing poker through new media such as streaming. The inclusion of poker in these streams and vlogs can be seen as a natural progression; poker has boomed in popularity since its explosion onto the online scene, so it's natural for players and fans to head online to platforms like YouTube to create their own vlogs to share their own poker experiences and tips.
Indeed, players like Andrew Neeme, who has his own YouTube channel and regularly gets over 100,000 views after every new video he posts, goes to show how learning from professional players holds serious appeal. Just gaining an insight into the world of playing poker has become a must-watch event for many people, helping to showcase how popular these new mediums are.
Why the fascination?
Understanding how players make their decisions and analyzing big hands has a clear fascination for those who enjoy playing poker, and as well as watching games on television, taking advantage of features like the hole card camera, fans can now use innovative services like Twitch to watch games that are taking place online. Of course, poker is not the only draw for streamers of Twitch; a recent event broke records after it attracted 667,000 concurrent viewers, proving the diversity of this platform.
The link-up between these platforms and poker is helping to increase the popularity of the game, especially with a number of big names taking part in the live streaming experience. Jason Somerville, David Sklansky, and many others have been choosing to run Twitch streams, giving poker fans the chance to hear great players dissect their own hands (albeit on a slight delay) while they play real hands. Compared to television where you can try to work out what is happening, the input from players like Jason Somerville is the same as when you are watching live hockey or football, with the benefit of hearing some expert analysis to enhance your understanding of what is happening. Even greats like Daniel Negreanu would have liked to have enjoyed this kind of help to have made his poker story an easier journey.
Real life benefits
The clear benefit to watching and learning about poker online through live streams or vlogs is that it has the potential to pay to do so in the long term. Indeed, with casino holdem poker something that can easily be played online, and with the ability to use live streams to interact with other players, those who take the time to invest in watching the best explain their tips in person can find themselves doing a lot better online.
With online poker continuing to grow in popularity and more and more Twitch streams featuring top poker players emerging, it is clear that this is a growth area in the world of technology that isn't going anywhere soon.