Nevada poker rooms are reported to face a revenues' cutdown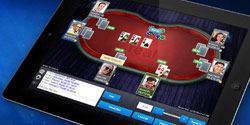 In October the total revenue received from offline and online poker tables in Nevada reached the point of $8 730 000. In comparison with the same period in 2014 the earnings received from gambling establishments have decreased by 0,15% - reported the National Gambling Board.
This October 71 poker rooms were taken into account with a total number of tables = 663. There're around 310 of poker tables out the whole number within Las Vegas Strip (the heart of the city center where most of the most famous and fashionable gambling establishments are situated) with a total October revenues = $5 361 000. It's also worth mentioning that poker revenues in the Strip area have risen by 0,78 % this month.
The annual revenues of Nevada poker tables equal to $118 260 000 which is 2,28% less in comparison with the previous period.
On the whole the October income is estimated at $887 578 000 with a 2,85% decrease in comparison with the previous year. The cutdown is probably due to fact that Baccara revenues have fallen by 21,77%!
Baccara and Blackjack are known to be the most profitable games for Nevada gambling industry. Slot machines form the main part of all gambling revenues.
Poker rooms' revenues by month this year:
January: $9 782 000
February: $8 530 000
March: $9 690 000
April: $8 511 000
May: $10 320 000
June: $15 840 000
July: $11 458 000
August: $8 510 000
September: $8 340 000
October: $8 730 000