Full interactive guide to poker games by 888poker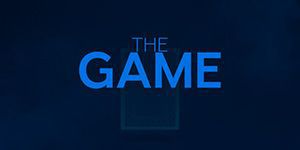 888Poker teaches poker players with the help of The Game - special software placed at the official web site of the poker room.
At the end of 2016, poker room 888poker presented the software for teaching users to play poker called The Game. The players are able to study Texas Hold'em, Omaha Hi, Omaha Hi/Lo, 7 Card Stud and SNAP poker.
The Game at 888 Poker - free poker training and lessons
The Game is an online service, that would help any poker beginner to earn the rules and principles of the most popular kinds of poker: Texas Hold'em, Omaha Hi, Omaha Hi-Lo, 7-card Stud and SNAP. That way after studying any player wouldn't have difficulties in starting to play online poker for real money. The service is available in English, German, Russian and Spanish. To start learning, you have to head over to the official web site of 888 poker following a special link. Pay attention: if you find yourself at some other page, not the page with The Game guide, you will have to manually copy this link and paste it to the browser - http://ru.888poker.com/poker/the-game/.
What is the gist of The Game training?
In its essence, this program by 888 poker gives everyone an opportunity to play poker with studying it. With the help of The Game, you are able to pass poker training online and play for free.
It is especially nice to pass the training if you know you're able to receive 888 Poker sign up bonus of $88.
In the process of using the program, you'll learn the basics of one of the kinds of poker. The studying has four steps:
Introduction. This step includes the description of the varieties of poker games, the goal of the game etc.
Rules of the game. At this step you'll get to know the basic poker rules with the help of visual prompts.
Additional advice. Here you'll get useful information about making correct decisions in this or that situation, strategy etc.
Practice. At the final step you'll get an opportunity to play and consolidate learning personally.
Studying poker at 888poker - conclusions
Software The Game is an excellent way to get to know the new kinds of poker and consolidate the knowledge on practice. Then you will be able to play at 888poker with great self-confidence and massive baggage of knowledge.
If you're not a 888Poker user, hurry up and register as every new player has the right to receive no deposit bonus of $88.