Americas Cardroom invites players to take a WSOP seat or take the cash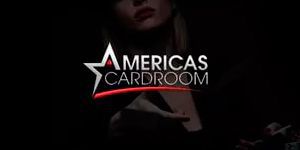 What happens in Vegas starts at the online poker tables. US-facing Americas Cardroom today announced qualifiers for the World Series of Poker Main Event, guaranteeing at least 50 packages worth $12,500 apiece from April 22nd - June 24th.
"The world's richest poker tournament is upon us and we want to flood the Main Event with as many ACR players as possible," stated Michael Harris, spokesperson for Americas Cardroom. "Of course, we also believe in poker freedom, so if you win a $12,500 package, you can take a seat in the WSOP Main Event or keep the cash instead."
Players who win a WSOP package will receive $10,000 for the Main Event buy-in and $2,500 for travel and accommodations. The funds will be paid directly into winners' accounts.
From April 22nd through June 10th, players will find 2 packages guaranteed each Sunday for $300+20. On June 17th, there's a 30-seat Mega Qualifier for $500+40. Finally, on June 24th, players can compete for four packages in a $1,000+50 buy-in. All tourneys times are 5:15pm ET.
Americas Cardroom is also offering two more ways to get into the Main Event. The World Series of Jackpots offer the chance to win a package for as little as $3. The Jackpot Poker games pay out a $12,500 package to all three players seated at the table, should the jackpot hit.
Step tournaments start at $0.25+0.03 (Step 0) and lead to a $2,800+150 tourney (Step 7) where two packages are paid out.
Americas Cardroom registration →
Do not forget to specify Americas Cardroom bonus code = POKERIST when creating an account