888poker's XL Inferno daily recap. May 16, 2018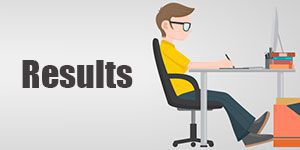 Day 7 of the 2018 XL Inferno wrapped up on Wednesday with three more events. That means 21 tournaments from the 34-event schedule have played out. Still, four more days and seven figures in guarantee prize pools remain.
Remember, everyone who wins an XL Inferno title earns a ticket into the Champion of Championstournament, which will see the top three finishes each win a prize package to the 2018 World Series of Poker.
Some players to already secure a seat in the XL Inferno Champion of Champions are Ukraine's "GangstaGo," the Netherlands' "MisterN411," Russia's "kassigor," Germany's "Jaxon234," and two-time champ "Sluuut123."
Sweden's "LivinThDream" Finds Redemption
Event #19: $50,000 8-Max, which cost $109 to enter, drew 459 players who rebought 203 times. That created a $66,200 prize pool distributed to the top 64 players including "HolyMoly15" (48th - $278), 888poker Ambassador Chris "888Moorman" Moorman (33rd - $351), "Dollande" (19th - $576), Cristian "progree69" Sampaoli (5th - $3,310), and ""JaNelZZzKl4r" (4th - $4,965).
After Argentina's "SHIGAON770" exited in third place for $6,792, the title came down to Sweden's "LivinThDream" and Greece's "xanthifan." Just over nine hours into the tournament, the Swede sealed the deal to win $12,578.
It was a bit of redemption for "LivinThDream," who three days earlier finished third out of 1,047 runners in the $160 buy-in XL Inferno Event #10: $150,000 Tune Up, which was food for $15,548.
Event #19: 8-Max results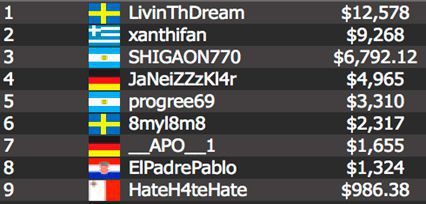 Heads-Up Deal Struck in Mini 8-Max
The $12 buy-in Event #20: $15,000 Mini 8-Max saw 1,019 players rebuy 404 times to create a $15,510 prize pool. That was paid out to the top 128 players including "8muggle" (99th - $33), "pensfolds6" (37th - $56), "C.Wurst" (14th - $121), "PS2011" (6th - $543), and Ivan "Dejavu.turn" Raich (3rd - $1,551).
During heads-up play, the final two players struck a deal and then played it out. After 7 hours and 29 minutes, Russia's "FanToM186" bested Greece's "trixakias" to win $2,260 and the title. However, his Greek opponent actually pocket more - $2,615 to be exact - thanks to the deal.
Event #20: Mini 8-Max results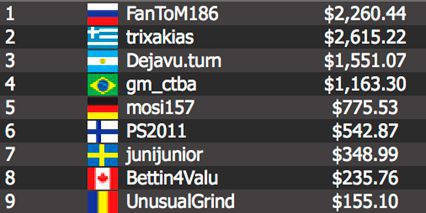 Romania's "POK_33_TATOO" Stays Up Late to Capture XL Title
The $30 buy-in Event #21: $15,000 Late 8-Max attracted 450 players who rebought 162 times. The 612-entry field resulted in a $16,830 prize pool up for grabs, and the top 64 players got a piece of it including Maxim "hateVAMOS" Lykov (52nd - $64), "brook0817" (26th - $109), "HappySh00ter" (11th - $251), "KToFTW" (6th - $589), and 2017 XL Inferno champ "Le0_Maga" (3rd - $1,727).
It took 7 hours and 17 minutes, but eventually Romania's "POK_33_TATOO" bested Russia's "Limonad19" in heads-up play to win $3,198.
Event #21: Late 8-Max results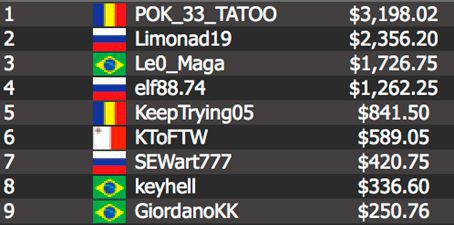 Wanna see your nickname in the next review? Then what do you wait - register at 888poker and start playing poker on one of the most trusted online poker site.