888poker's Weekly Deal - Martin Jacobson with another 'Whale' deep-run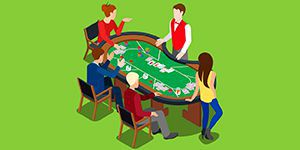 Welcome to 888poker's Weekly Deal, with all the best news, results and insights from the past week.
Another GREAT 8 Title for "kozirok_bel"
The $88 buy-in, $40,000 Sunday GREAT 8 attracted 364 players who rebought 144 times, which created a prize pool of $40,640. That was paid out to the top 48 players including to "SkallePer58" (23rd for $394.20), "Zarzoor912" (13th for $548.64), "Hanzokid" (6th for $1,524), and ".Boby." (3rdfor $4,368.80).
After 10 hours and 17 minutes, Belarus' "kozirok_bel" defeated Switerland's "KoppyAA" in heads-up play to capture a $7,823.20 first-place prize. Just over a month ago, "kozirok_bel" finished runner-up in the $15,000 GREAT 8, good for $2,517, and a week before that won the $5,000 Lightning 6-Max for $1,899.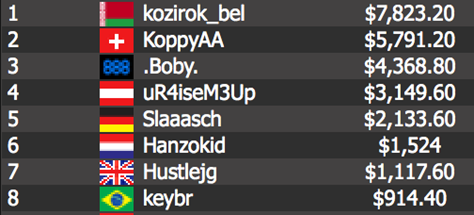 "McNugget123" Wins the Whale, Martin Jacobson Finishes 5th
The biggest buy-in tournament of the day was the $1,050 Whale, which easily surpassed its $100K GTD by drawing 90 players who rebought 45 times. That created a $135K prize pool that was paid out to the top dozen players including Roman "Romeopro33" Romanovsky (11th for $3,375), 888poker Ambassador and 2014 World Series of Poker Main Event champ Martin Jacobson (5th for $9,450), and "Gull53" (4th for $12,825).
After former Whale champ "birdgamecray" bowed out in third place for $18,900, Canada's "McNugget123" and Finland's "IEATFISHIES" battled it out for the title and $37,125 top prize. The former prevailed while the Finn had to settle for second place and a $24,975 consolation prize. Back in June 2016, "McNugget123" took down the $50,000 Volcano for $17,673.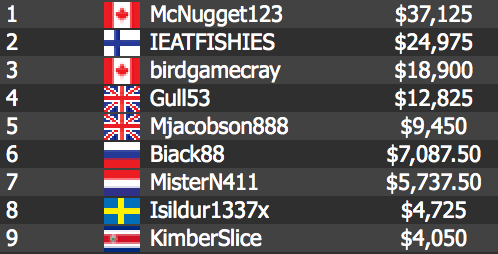 "eltxupacabra" Wins Mega Deep for More Than $20K
The $215 buy-in Mega Deep saw 407 players take to the virtual felt and rebuy 132 times. That created a $107,800 prize pool that was paid out to the top 56 players. Among those to earn a piece of it but fall short of the final table were XL Blizzard Opening Event champ Jans "Graftekkel" Arends (52nd for $431.20), Jonathan "JohnFoot" Proudfoot (27th for $722.26), Anton "B.Mitchell" Wigg (10th for $1,757.14).
After "pokerdave128" hit the rail in third place for $11,319, the title came down to "POTITOOOOOOO" and "eltxupacabra" in what turned out to be an extended back-and-forth affair. After 11 hours and 23 minutes in the tournament, the latter came out on top to win $20,482.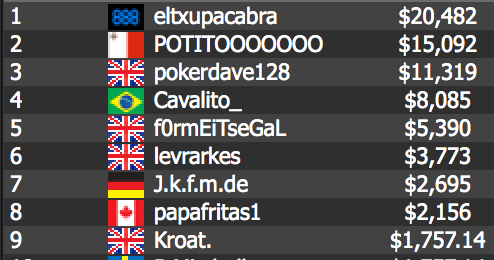 "HellChicKKen" Wins Sunday Deepstack Swordfish
The Sunday Deepstack Swordfish cost $30 to enter, and with 679 players accounting for 169 rebuys, a $25,000 prize pool was up for grabs. That was reserved for the top 90 spots, and among those to earn a cash were "9killa" (36th for $112.50), "ppinel" (23rd for $125), "nomoney4ever" (11th for $275), and "bakalaka123" (4th for $1,875).
After just over 11 hours, "HellChicKKen" defeated "Agharazi" in heads-up play to win the $4,687.50 first-place prize. It was just the latest success for "HellChicKKen" on 888poker. Last month, he finished fifth in the $10,000 Sunday Deepstack Monsoon for $846.80, and last November won the $5,000 Lightning 6-Max for $1,239.79.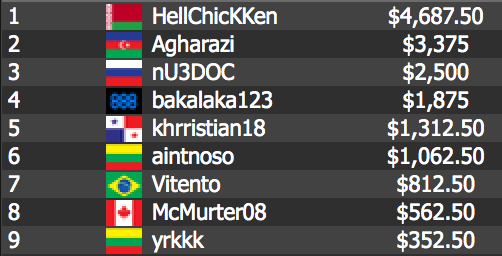 "kozirok_bel" Nearly Captures 2nd Sunday Title, "kl0nkarn89" Wins Monsoon
The $55 buy-in, $15,000 Sunday Monsoon saw 256 players rebuy 50 times and cleared the guarantee by creating a $15,300 prize pool. The top 36 spots got paid and included "venatel" (29th for $114.75), "Fukuruku" (19th for $130.05), "OPH1UCHUS" (8th for $382.50), and "yellowsnow99" (4th for $1,300.50).
After GREAT 8 champ "kozirok_bel" fell in third place, good for $1,728.90, it set up a heads-up match between Sweden's "kl0nkarn89" and Ukraine's "chssk." After 7 hours and 47 minutes, the Swede came out on top to win $3,128.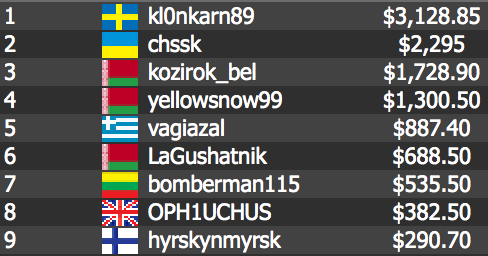 Don't forget, that after registration you will be able to claim 888 poker free money. More detailed info is available at 888poker no deposit bonus article.