PokerDOM - how to top up play money chips balance?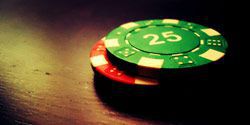 Few people know, that poker room PokerDOM offers an opportunity to play poker not for the real money only, but also for play money chips (to master your poker skills or to try out the software). It's very easy to find play money games in the lobby of the poker room: the switch tab (to change play money chips into real ones) is located under the logo (see the picture below):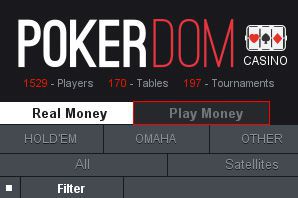 Still even those who know how to switch to play money at PokerDOM, face the problems with the playing balance 'recharge'. But it's getting evident that players don't usually get how to top up play money balance at PokerDOM. Actually, it's very easy to do.
To refill the balance of virtual money chips at PokerDOM you will need to:
1. Go to cashier.
2. In the bottom of the Cashier page you will see the play money section
3. To top up the balance of the play money chips you have to click 'Reset' beside the sign: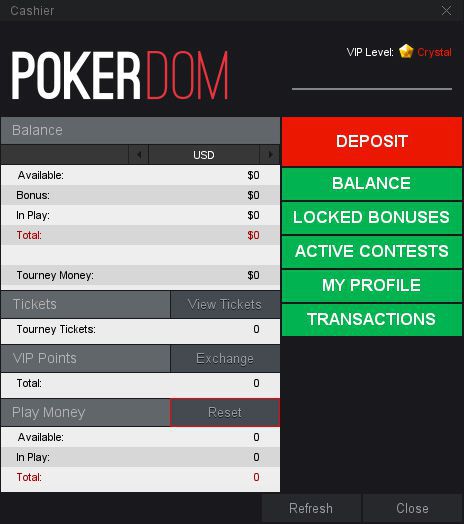 Then your balance at PokerDOM will be increased by 1000.