PokerDOM - how to attach an avatar to an account?
Online poker room PokerDOM is rapidly conquering the hearts of poker lovers, therefore users apply more and more often to search system with different questions and requests on settings at this poker room. One of the most frequently asked questions among this poker room's users is how to attach/ update the profile photo at PokerDOM. We will reveal the answer to this question in this very article.
How to upload/update profile photo at PokerDOM
To set an avatar at PokerDOM you need to log in and choose 'More options' in the main menu.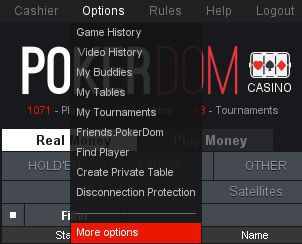 In the window with setting you will see 'Avatars' option. Click it. In the result you will be asked to choose one of the pictures offered or create your own avatar by clicking on 'Upload image...'.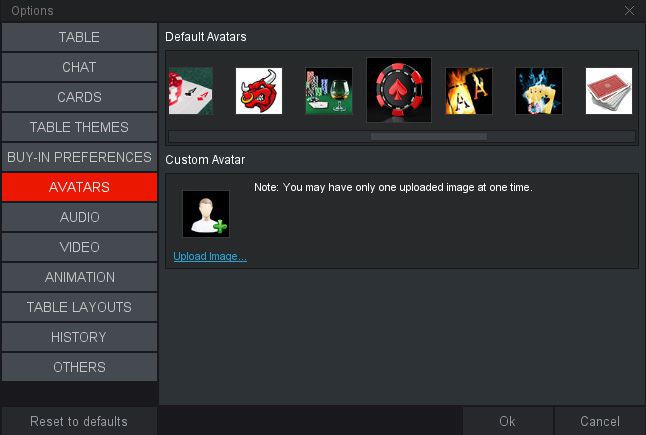 To save the picture you've chosen press 'Ok'.