How to start playing poker at PokerDOM for real money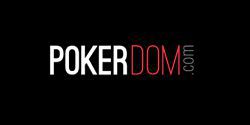 The first Russian online poker room - PokerDOM - has already achieved a success among Russian-speaking poker players. The main reason why this happens is that you can take up playing poker with users from Russia at PokerDOM (who are considered one of the most weak players).
Every day the poker room gains even bigger popularity. This means that new players who want to play in this poker room appear from time to time, but some of them don't know what should they do to start playing at PokerDOM. Those people will definitely consider this article extremely useful.
How to start playing at PokerDOM for real money
It's easy as pie to create an account at PokerDOM. Follow the instructions strictly and in a few minutes already you will be able to play in this poker room.
Before you start registration a real money account with PokerDOM, we recommend you to clean cache and cookies in the browser. This enables you to get bonuses from poker room and take part in regular and exclusive freerolls. In case you don't know how to clear cache and cookies, use the instructions on how to fulfill it in different browsers.
1. Further action: go to PokerDOM web site via a special link below
2. As a result you will be redirected to the main page of the official web site of the poker room. To register a new account press a big red button 'Registration' at the top of the page.

3. Then you'll have a window with the registration form of the PokerDOM. Here you are to indicate a desirable login, your current e-mail address, a password to your account and choose a currency you would like to have your account in ( this will be the currency of your deposits and cash-outs in the poker room).
There is also a special field in the form called 'Promo code'. You need to insert the PokerDOM promo code = pokerist.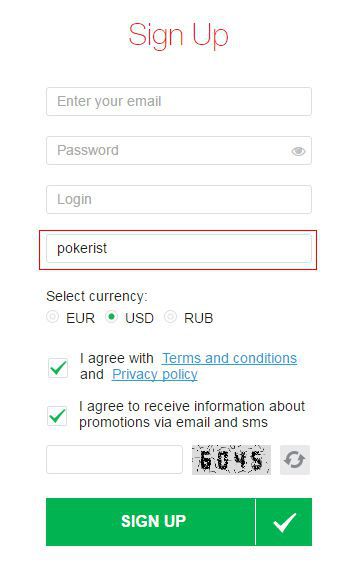 The last step of the registration is e-mail address confirmation. You will get a letter with a link to follow.
That's it. Your poker account at PokerDOM is ready. Run good!